Periodontal Therapy – Long Island City, NY
Healthier Gums for the Future
Gum disease affects millions of Americans, many of whom do not realize they have it. When bacteria attack the soft oral tissues of the mouth and spread beneath the gum line, swelling, bleeding, and tenderness occurs. With the help of periodontal therapy, however, we can improve the state of your gum health and set your smile up for a better future. If you are concerned about your soft oral tissues and want to keep an infection from impacting your overall health, contact us to schedule an appointment for periodontal therpay in Long Island City, NY.
Why Choose LIC Dental Associates at Court Square/Queen's Plaza
for Periodontal Therapy?
In-House Periodontist (Gum Specialist) On Staff
Laser Periodontal Therapy Available
Compassionate & Highly-Trained Dental Team
Scaling & Root Planing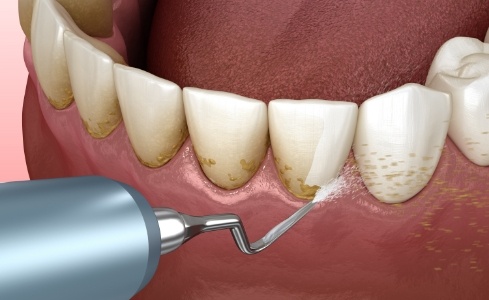 When gum pockets form as a result of bacteria and plaque build-up, irritation often occurs, which can lead to further damage to your soft oral tissues, bone, and teeth. To treat this problem, our team of expert hygienists can perform scaling and root planing. Also referred to as a "deep cleaning," this process involves removing plaque and tartar from your teeth and gums as well as smoothing out the tooth roots to avoid future reinfection.
Laser Periodontal Therapy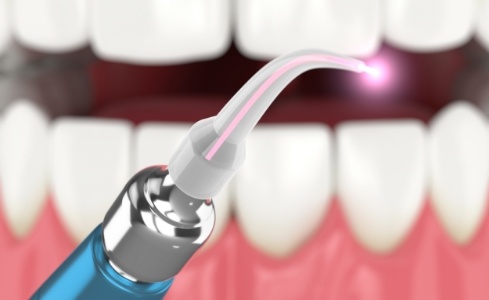 Laser-Assisted New Attachment Protocol (LANAP) and the Laser Assisted Perio-Implantitis Protocol (LAPIP) are modern ways to treat gum disease. These safe and comfortable solutions make it possible to eliminate infected areas of soft oral tissues while keeping the healthy tissues untouched. Because of how minimally invasive laser treatment is, there is almost no bleeding and swelling, and the recovery is much quicker compared to traditional methods. It is also unlikely patients will need anesthesia when undergoing these procedures.