Advanced Dental Services & Technology – Long Island City, NY
Greater Accuracy & Comfort
Dental technology has come a long way. Although previous techniques may still work, newer equipment and solutions make it easier and more convenient for both dentists and patients. Dr. Saran and our team of specialists believe in offering advanced techniques in a state-of-the-art atmosphere, which is exactly what you will find when visiting our dental office. Contact us to learn more about the technology we provide.
Intraoral Cameras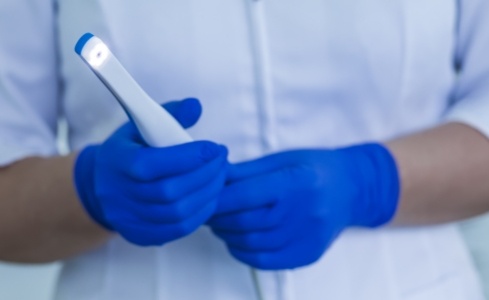 We want our patients to see what we see, which is why we use intraoral cameras. This small, handheld wand scans the mouth and projects high-resolution images onto a nearby screen. Individuals can see their teeth, gums, and customized restorations in real-time, making it easier to visualize should a member of our team identify problem areas during a checkup.
CT/Cone Beam Scanner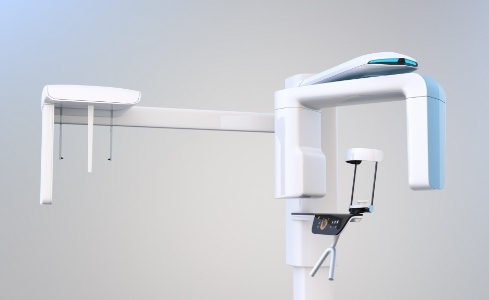 Our CT/Cone Beam Scanner makes planning for dental implant placement and other advanced treatments easier and more accurate. Taking a 360-degree scan of a patient's entire oral and facial structures, our team can see the bone, teeth, gums, nerves, tissues, and other intricate details once a three-dimensional image is created. Our PLANMECA cone beam scanner allows for optimal treatment planning and minimizes the chances of complications during surgery.
Digital Impression System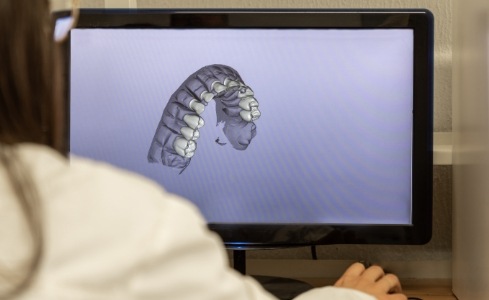 Cold, messy dental putty is now a thing of the past thanks to digital impressions. Our unique system produces quicker images that are far more accurate than before. Using the iTero and 3Shape TRIOS systems, we can easily scan a person's mouth and produce a 3D image on a nearby screen that is sent to a dental laboratory in order to design a customized restoration.
Cavity Detection System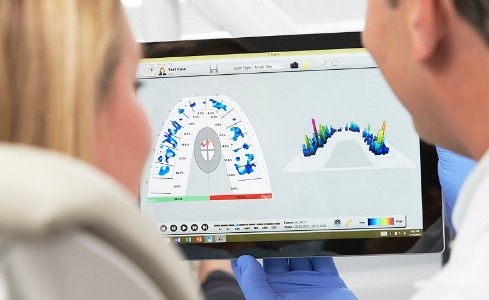 The CariVu system makes it possible for us to easily detect cavities using near-infrared light. By scanning a patient's teeth during a regular checkup and cleaning, we can identify problem areas and offer timely treatment to minimize potential damage in the future. Not to mention, with the help of this system, we can maintain more of a person's natural tooth structure because of the quick action taken to address the problem in its earliest stages.
Soft Tissue Laser Dentistry
Whether it is treating gum disease or changing the shape of an individual's gum line, our soft tissue laser makes it easy. Instead of relying on traditional scalpels and sutures, this unique device offers a quicker, less invasive way to improve smiles. As it moves along the soft oral tissues, it cauterizes in the process, leading to minimal bleeding, swelling, and a quicker recovery.
The Wand™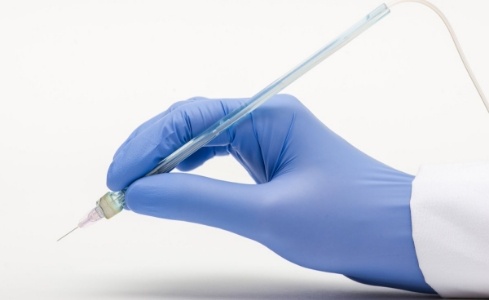 Patients who express a fear of needles need not worry any longer. With The Wand™, we can slowly inject a controlled dose of anesthesia prior to any treatment. The pen-like device is held by Dr. Saran and administered much slower than a traditional needle, reducing the possibility of a patient feeling any pain or discomfort while receiving anesthesia. It effectively numbs the area and keeps individuals comfortable the entire time.