About Our Dental Office – Long Island City, NY
Come Enjoy Our Little Piece of Calm
When was the last time you stepped into a dental office and instantly felt more relaxed? If you're like most people, the answer is probably never. But, that's the norm here at LIC Dental Associates.
We prioritize our patients' comfort and mental health just as much as their dental care, providing an elevated experience that not only gives them a great smile, but leaves them feeling calm and renewed afterward. We aren't your typical dental office, and that's exactly why our patients love us!
Personalized Dentistry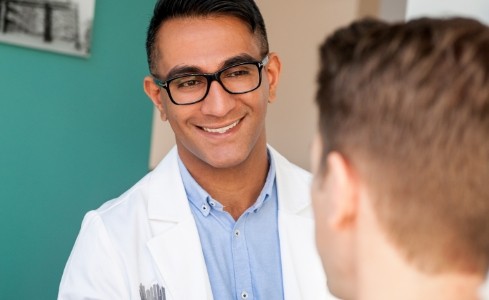 Cookie-cutter dentistry is easy, but it leads to subpar results, so that's why we don't do it! Everything from the moment you step through our doors will be fully tailored to your needs and goals so that you always get the most out of your appointments. Your smile is one of a kind, and we believe that your dental care should reflect that.
Spa-Like Atmosphere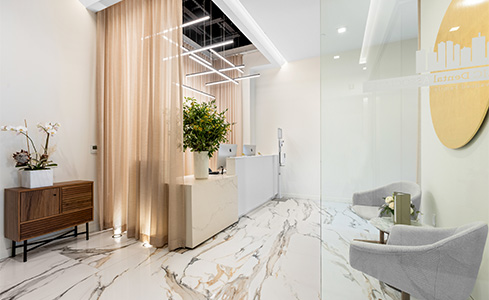 Picture a dental office in your mind…not the most inviting place is it? That's why when we designed our dental office, we emulated high-end spas and resorts when it came to our atmosphere and décor. In the middle of the busy city, our dental office is a little island of tranquility where things slow down, and you can take a moment to breathe while our experts refresh your smile.
Convenient Dental Office Hours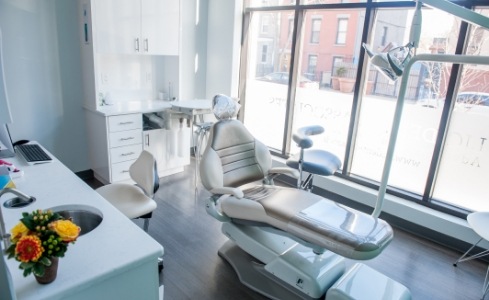 Life is busy these days, and finding time to schedule a dental appointment can be extremely difficult, if not impossible, for many people. That's why we offer what we like to call "real world" hours. We're open five days a week and until 7 PM on Mondays and Wednesdays. This way, you never have to sacrifice your schedule to accommodate ours. That's because as with everything else we do, your comfort and convenience come first!
Serving All Ages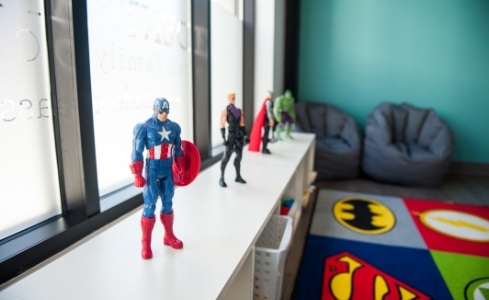 Absolutely everyone with a smile is welcome through our doors. We can repair and enhance your smile as needed, provide safe and gentle care for your children, and even give your parents golden smiles for their golden years. Our team has experience serving smiles across every stage of life, so you can trust that you and your loved ones are always in great hands here.