Cosmetic Dentistry – Long Island City, NY
Embrace a Brighter, More Beautiful Smile
Achieving your ideal smile may seem out of reach if all you've known is stained, chipped, or damaged teeth. At LIC Dental Associates at Court Square / Queens Plaza, we aim to help every patient attain a more beautiful appearance with the help of cosmetic dentistry. Veneers, cosmetic bonding, gum recontouring, and other unique solutions can turn your drab smile into one that turns heads and invites new opportunities. Let us help by contacting us for an appointment to discuss your options for cosmetic dentistry in Long Island City, NY.
Why Choose LIC Dental Associates at Court Square/Queen's Plaza
for Cosmetic Dentistry?
Trusted Cosmetic Dentists Available on Staff
Digital Smile Design: See Results Before Treatment Starts
Personalized Treatment Plans for Every Patient
Porcelain Veneers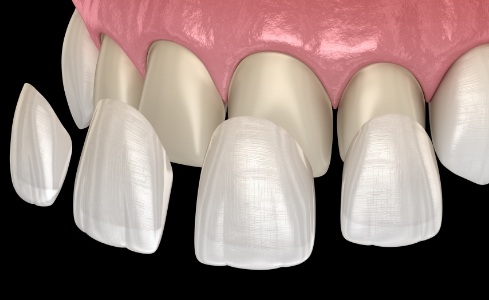 If you want to cover imperfections and create a more uniform and attractive smile, veneers can certainly deliver. These thin coverings fit over the surface of your teeth to disguise chips, stains, and even close minor gaps. Customized according to your specifications, you will receive uniquely designed veneers that look and feel natural and can last 10-20 years with proper care.
Metal-Free Dental Restorations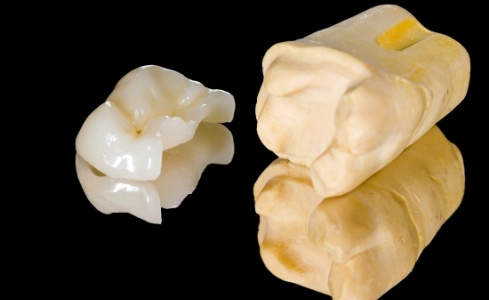 Decayed and damaged teeth don't have to be covered by traditional metal restorations. Instead, our metal-free materials make it possible to achieve a more natural look thanks to dental ceramic while also providing a durable and reliable dental restoration. Also, they are biocompatible and a great option for patients who may suffer from allergies or metal sensitivities.
Cosmetic Dental Bonding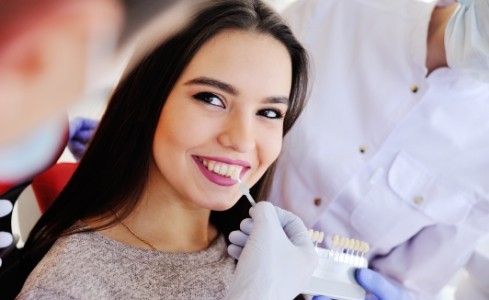 Minor flaws can be just as bothersome as large ones, especially if they are visible to others. If a more permanent solution like veneers is not what you desire, cosmetic bonding is a great alternative. Applying the same composite resin that is used for tooth-colored fillings, cosmetic bonding easily hides imperfections and produces beautifully improved smiles in just one appointment. With proper maintenance and regular dental checkups, cosmetic bonding can last several years.
Gum Recontouring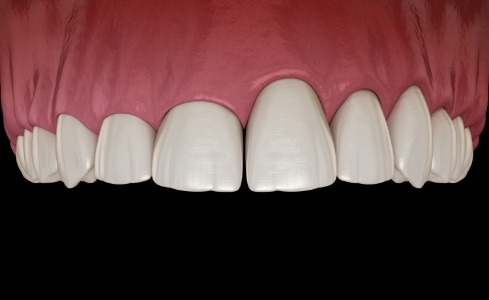 A "gummy" smile can make you feel self-conscious. Overgrown gum tissue may increase your risk for periodontal disease as well. Using a soft tissue laser, we can remove unwanted tissue and sculpt a natural, beautiful gum line that is appealing to the eye that also reduces your chances of future infections. And, exposing more of your natural tooth structure will eliminate the look of "short" teeth and allow you to receive a customized dental crown if necessary.
Digital Smile Design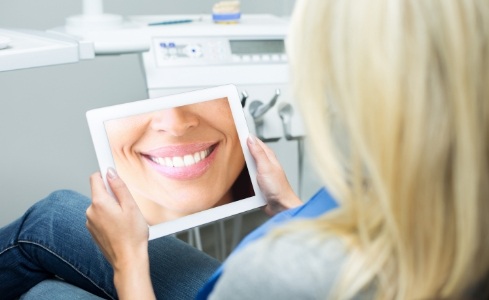 Instead of wondering what your smile will look like once your cosmetic treatment is finished, Dr. Saran can use innovative technology known as Digital Smile Design to show you a mock-up of what your teeth will look like after any procedures you're considering. By seeing what your smile will look like in advance, you can ask questions and consider alternative options before you undergo treatment, ensuring you'll love your results.