Pediatric Dentistry – Long Island City, NY
Treating Smiles of All Ages
At LIC Dental Associates at Court Square / Queens Plaza, Dr. Michelle Ng is a board-certified pediatric dentist with more than 10 years of experience. Providing preventive treatments to keep young smiles on track, she will monitor the development of your child or teenager's teeth, gums, and bite to ensure they enter into adulthood with a healthy smile that will last a lifetime. Contact us today to visit your child's future dental home for pediatric dentistry in Long Island City, NY.
Why Choose LIC Dental Associates at Court Square/Queen's Plaza
for Pediatric Dentistry?
In-House Pediatric Dentist
Children of All Ages Welcome
Weekend and Evening Appointments Available
When Should My Child First See a Dentist?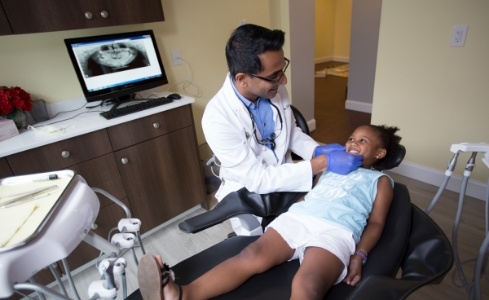 It is recommended that a child's first dental visit occur once their first tooth erupts or by the time they turn one. While the appointment will be mostly about helping the child become accustomed to the sights, sounds, and smells of a dentist's office, our team can also establish a baseline for the child's oral health with a brief exam. We'll also provide helpful tips and techniques for parents to use when maintaining their child's smile in between appointments.
Dental Sealants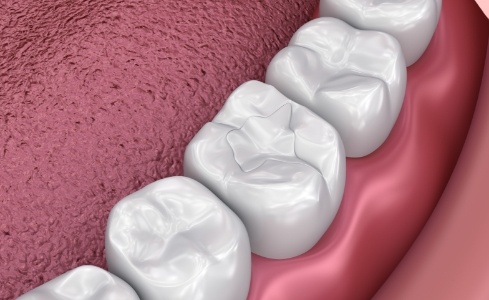 Molars and premolars are often hard for children to reach when brushing. Because these teeth have various pits and grooves, bacteria and food particles can become lodged and create cavities. To minimize this risk, we can apply dental sealants to serve as a protective barrier. Applying these sealants during a regular checkup takes only minutes and is completely painless, and with regular maintenance, they can last 10 years or more.
Athletic Mouthguards & Sportsguards
If your child enjoys playing sports, you'll want to invest in a customized mouthguard. This oral appliance can protect their teeth and gums against hard-hitting blows or sudden falls that might otherwise result in chipped, broken, or knocked-out teeth. Instead of worrying about an immediate trip to the emergency dentist's office, you can have greater peace of mind on the sidelines knowing that their smile is protected against potential injuries on the field, track, or court.